Lux Limo buys Austin Classic Limo
Central Texas company Austin Classic Limo has been sold to Lux Limo headquartered in Austin Tx.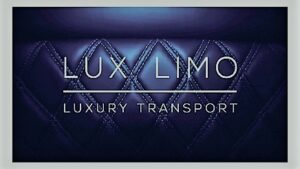 Effective August 12, 2021, Shawn & Andrea McAdams and their company Lux Limo assumed ownership and Management. Shawn McAdams, CEO of Lux Limo said Austin Classic Limo will continue to operate and advertise under the Austin Classic Limo name for the foreseeable future.
Austin Classic Limo, was founded in 2010 by Phil and Dorothee Auldridge. Phil is an accomplished pilot with some 20,000 hours experience flying everything from gliders and helicopters to multiengine and seaplane aircraft.
They owned and operated a small FAA-certified air carrier in Hawaii for almost 20 years, carrying some 30,000 passengers annually at the time they sold to new owners in 2007. In addition, they have been car collectors for years, and took great pride in sharing their collection with clients and guests.  Phil is a licensed aircraft mechanic, and utilized his skills and experience to personally maintain all the vehicles to the highest standards.
Shawn and Andrea McAdams have a deep passion for classic cars and have wanted to expand Lux into the chauffeured classic realm since opening Lux Limo. Shawn was a Vice President Retail Branch Executive for BBVA Compass Bank prior to founding Lux Limo.
Before that he worked for Jp Morgan Chase and Wells Fargo Banks for the previous 10 years. Andrea, had a 13 year senior management career with Wells Fargo and Jp Morgan Chase bank prior to joining Lux Limo in 2017.
Lux Limo and Austin Classic Limo now has a combined 17 years experience in the Luxury Transportation industry. Lux Limo also owns Lux Tours founded in 2019 they provide wine, brewery, and distillery tours in the Texas Hill Country.
Lux Tours partnered with some of Texas finest wineries, distilleries, and breweries to offer Austin's #1 Texas Hill Country Tours.

Lux Limo's new offering now includes Chauffeured sedans, SUV's, stretch limousines, Mercedes sprinters and limos, mini buses, motor coaches and all inclusive tours. Whether you're needing a ride to the airport, celebrating a special occasion, leaving a magical wedding night in an extortionary classic car, or sipping Texas's finest wines..... Groups small or large.... Lux Limo has just what you need.
Make your experience a LUXurious one with Austin's best limousine company ... LUX LIMO.